Li Yuanchao' Encouragement to Efort on Insistence in Intelligence and Generalization and Leading the World
2017-06-07 Read:2198second
On May 9, Li Yuanchao, Politburo member and Vice President Li Yuanchao and his delegation visited Efort in the company of provincial and municipal leaders.
When visiting the robot exhibition hall, Chairman Li concerned about the market application of industrial robots in towed and teaching, and encouraged Efort to insist generalization, and adapt to various market demands. At the same time, Li pointed that the future development trend of robot is intelligence and generalization, and Efort changed the original fixed routine robot for the intelligent robot, the special purpose robot for all-purpose robot, which is a breakthrough. He also emphasized, in the future, Efort should become not only intelligence and generalizing, but also standardization, scaled and refinement to adapt to the future market and needs.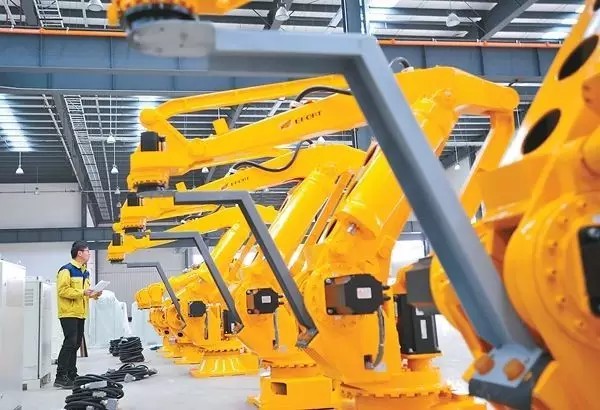 During the survey in workshop, Li was interested in Efort' s intelligent manufacturing, and then asked some questions about the R&D staff、makers and intelligent manufacturing workshop after the presentation. After knowing more about Efort, Chairman Li encouraged the R&D staff to innovate in technology and conquer difficulties, becoming the world's leading.